MrBeast Chocolate Bar All Flavors You Need to Know!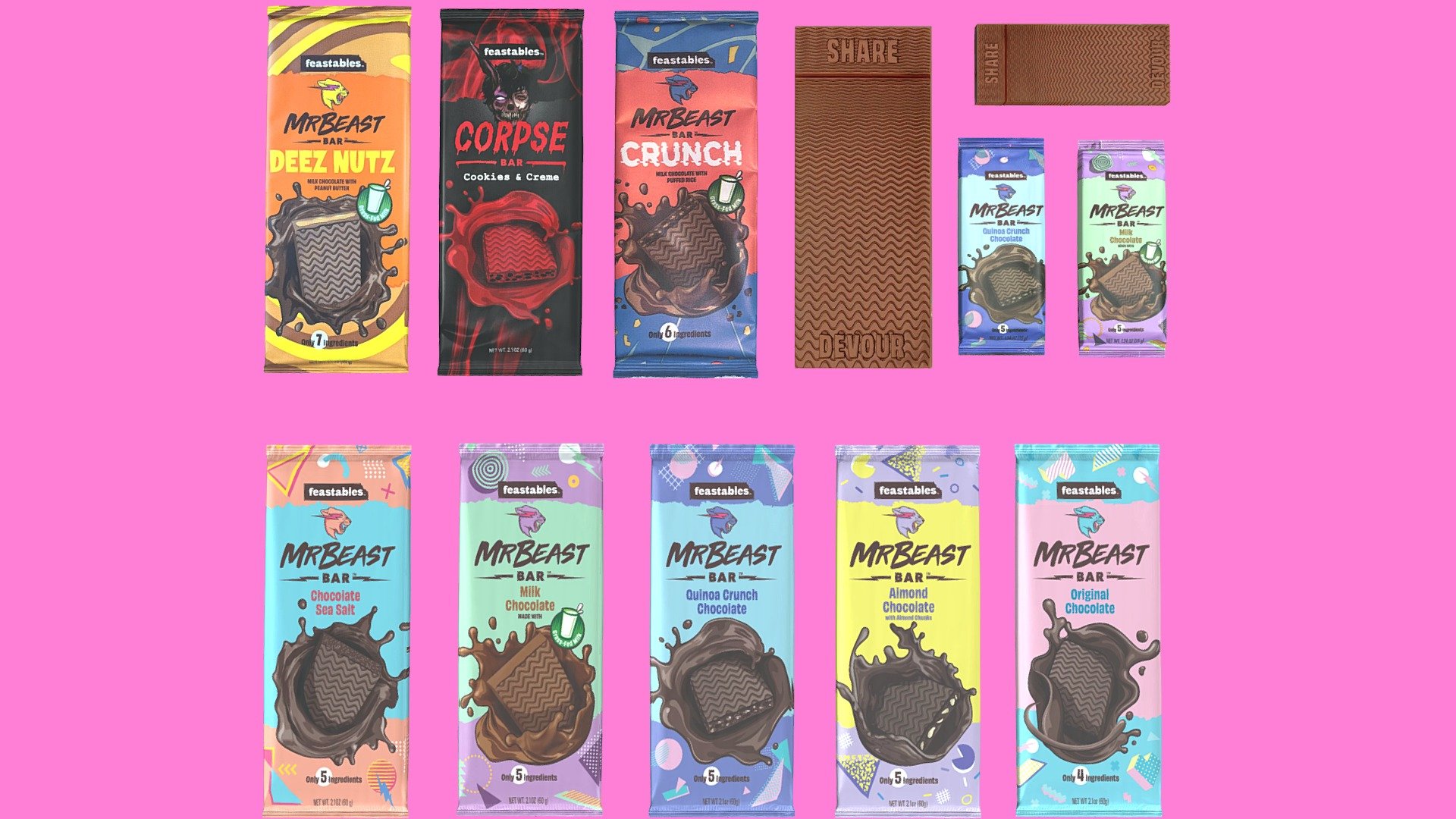 In a collaborative effort, popular YouTuber and philanthropist MrBeast, along with Night Media, has launched Feastables, a company dedicated to crafting chocolate bars.
These delectable treats are crafted from organic ingredients, promising a pure chocolatey delight with no artificial flavors.
With a commitment to quality and sustainability, they have captured the hearts of chocolate lovers everywhere. Their delicious creations offer a guilt-free indulgence, setting a new standard for eco-friendly and naturally flavorful treats.
This chocolate sensation has quickly become a household favorite, renowned for its commitment to both taste and health-conscious consumers. MrBeast has sold the MrBeast chocolate bars of at least $10 Million dollars.
You can check the details here that how you can buy the Feastables.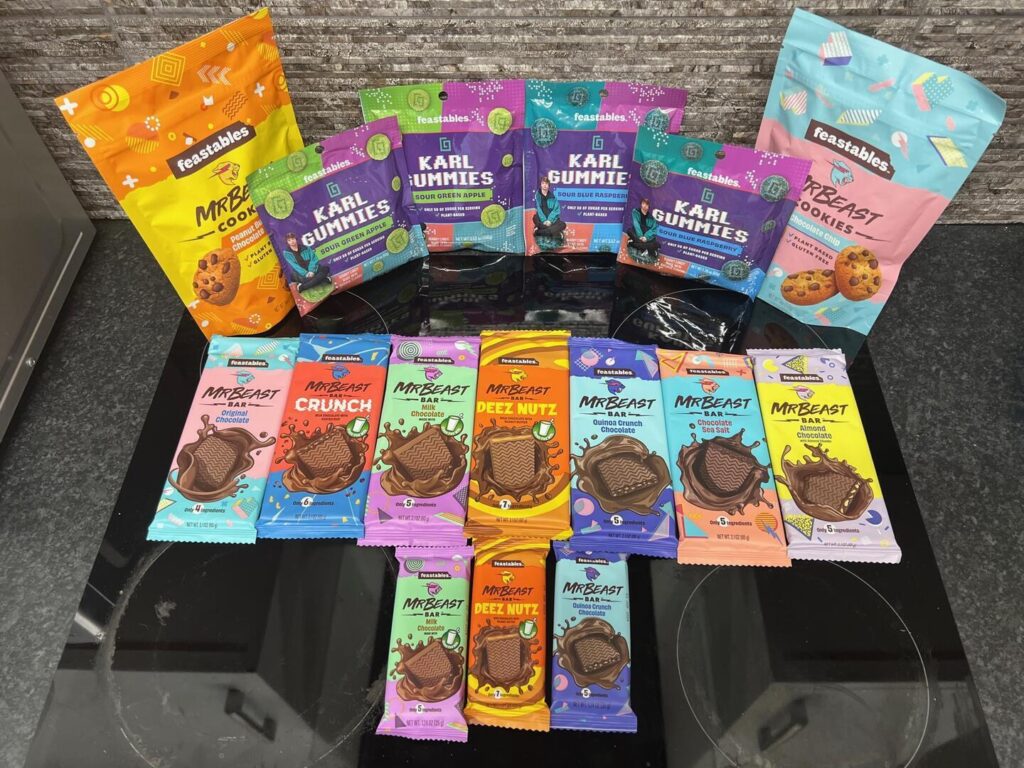 MrBeast Chocolate Bar All Flavors
MrBeast Chocolate Bar, available in eight delectable flavors.
MrBeast's chocolate bars promise a taste sensation like no other. What makes this endeavor even more special is that a portion of the proceeds from these indulgent treats goes towards charitable causes, staying true to MrBeast's commitment to making a positive impact on the world.
The eight flavours of the MrBeast Chocolate Bar are:
1. Original Chocolate
Have you ever wondered what it would be like to taste clouds, especially ones that taste like chocolate? Well, that's exactly what our Original Chocolate offers.
We've kept things simple with just four high-quality ingredients, all carefully selected to create a smooth, rich, and delicious chocolate snack.
MrBeast is making the Feastables only with the original ingridients without the addition of any artificial ingredients and that's the reason Feastables are very much liked by the people all over the world.
For more information related to Original Chocolate visit HERE.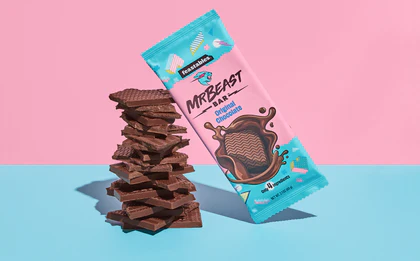 2. Quinoa Crunch Chocolate
This delectable treat combines the deep allure of chocolate with the satisfying crunch of quinoa, delivering a snacking experience that's sure to captivate your taste buds.
Crafted with precision, Quinoa Crunch strikes the perfect balance between the lusciousness of chocolate and the crispness of quinoa. It's the brainchild of none other than MrBeast, who has meticulously blended just the right amount of quinoa to achieve the ultimate level of crunchiness.
With every bite, you'll be immersed in a world of flavor that's moreish, delightful, and simply unbeatable.
For more information related to Quinoa Crunch Chocolate visit HERE.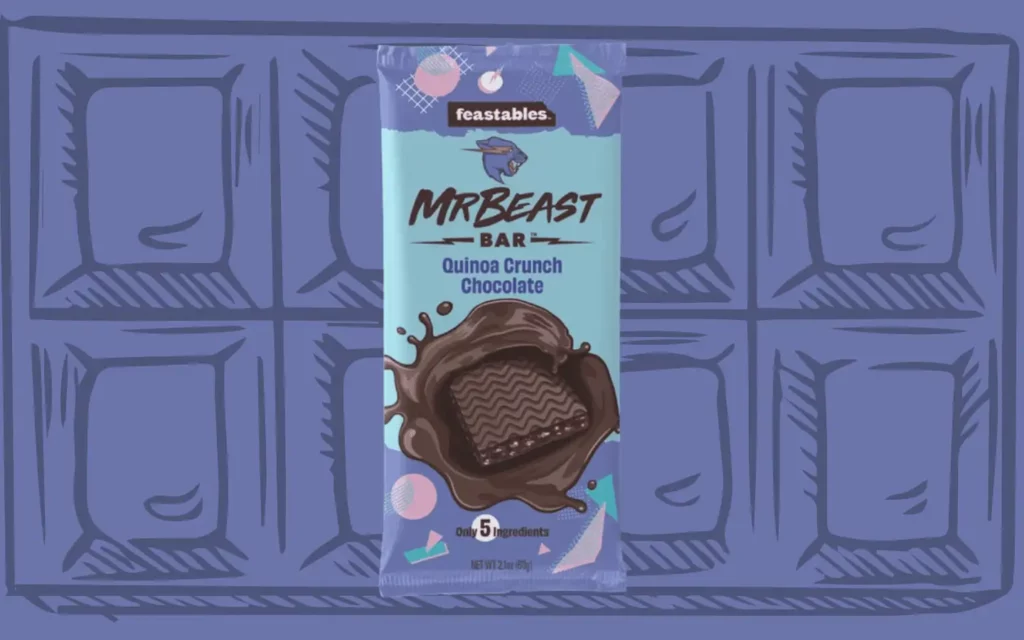 3. Milk Chocolate
MrBeast's milk chocolate is making waves in the confectionery world with its deliciously creamy flavor that has tongues wagging in delight.
This delectable treat, curated by the famed philanthropist and content creator, MrBeast, has become a sensation among chocolate enthusiasts.
The velvety texture of this milk chocolate melts in your mouth, leaving behind a rich and satisfying taste that is hard to forget.
Whether enjoyed on its own or incorporated into various culinary creations, MrBeast's milk chocolate is a mouthwatering testament to the art of chocolatiering.
For more information related to Milk Chocolate visit HERE.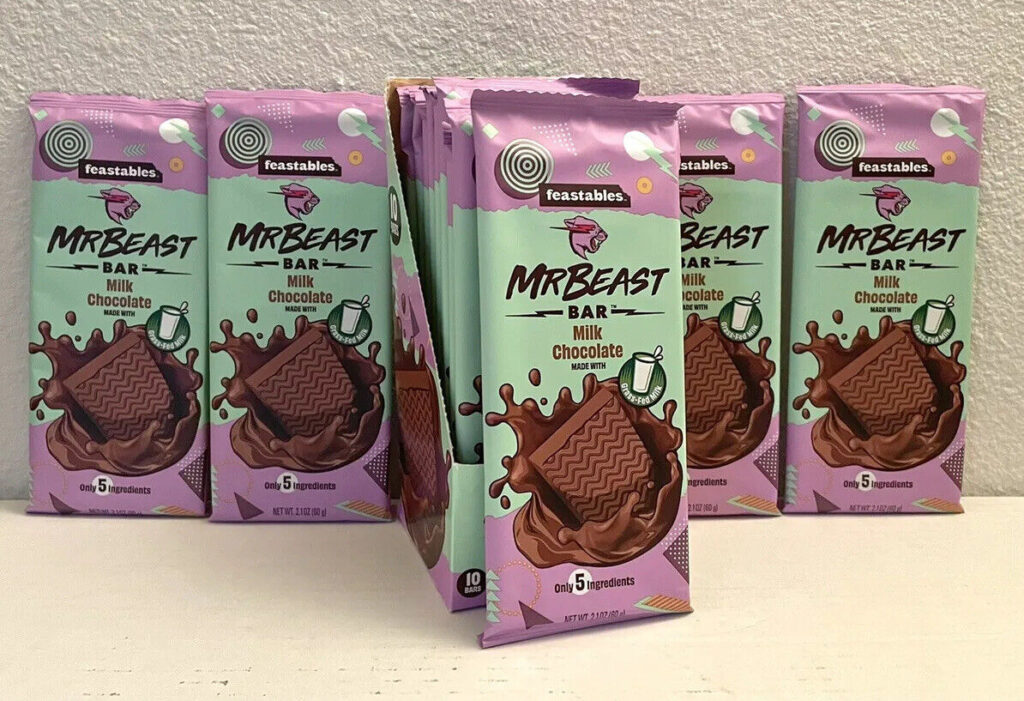 4. Sea Salt Chocolate
This remarkable treat seamlessly blends the contrasting flavors of sweetness and savory, offering a taste sensation like no other.
Each velvety piece of chocolate is carefully infused with just the right amount of sea salt to strike a harmonious balance, tantalizing the taste buds with an exquisite combination of flavors
MrBeast's Sea Salt Chocolate has quickly become a sensation, captivating the palates of chocolate enthusiasts worldwide and proving once again that innovation knows no bounds in the world of culinary delights.
For more information related to Sea Salt Chocolate visit HERE.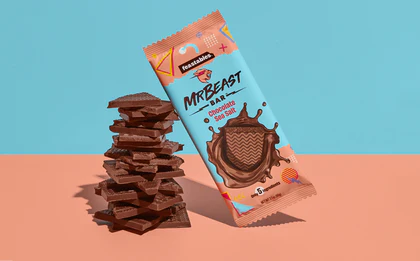 5. Milk Cruch Chocolate
The "Milk Crunch" bar features the classic allure of milk chocolate, but with a twist that sets it apart—puffed rice. This textural innovation adds a delightful crunch to the creamy chocolate, creating a symphony of flavors and sensations that leaves taste buds craving for more.
As with all of MrBeast's endeavors, this indulgent delight comes with a charitable touch, making every bite not just a sensory pleasure but a contribution to the causes he champions.
"Milk Crunch" is not merely a candy bar; it's a testament to the extraordinary fusion of taste and generosity, emblematic of the unique MrBeast brand.
For more information related to Milk Cruch Chocolate visit HERE.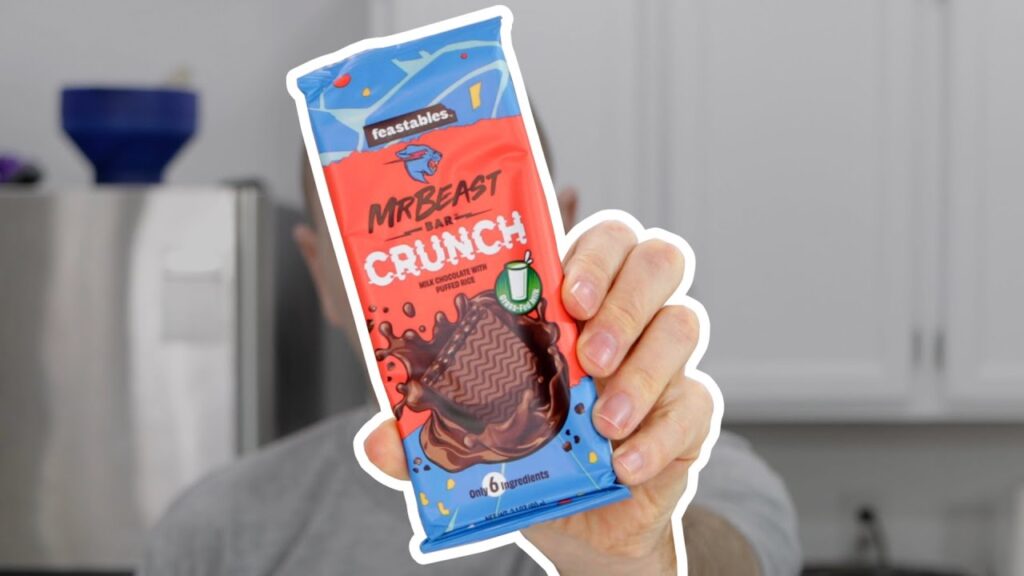 6. Deez Nutz Chocolate
"Deez Nutz" are not just a snack; they're a flavorful journey into the world of chocolate and nutty goodness. With their irresistible blend of rich, velvety chocolate and the unmistakable nutty crunch of peanut butter, these treats are a testament to MrBeast's dedication to making the world a sweeter place, one nut at a time.
These delectable treats are a harmonious marriage of milk chocolate and creamy peanut butter, a combination that has sent waves of delight through the candy-loving community.
For more information related to Deez Nutz Chocolate visit HERE.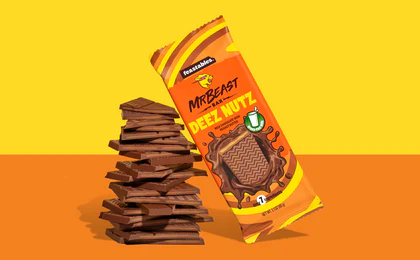 7. Almond Chocolate
This delectable treat, the "Almond Chocolate," not only promises a delightful flavor experience but also contributes to a greater cause. With every purchase, a portion of the proceeds goes towards MrBeast's charitable initiatives, from planting trees to helping those in need.
So, when savoring this sweet sensation, consumers are not just satisfying their taste buds; they're also participating in the ongoing mission of spreading kindness and positive change across the globe.
For more information related to Almond Chocolate visit HERE.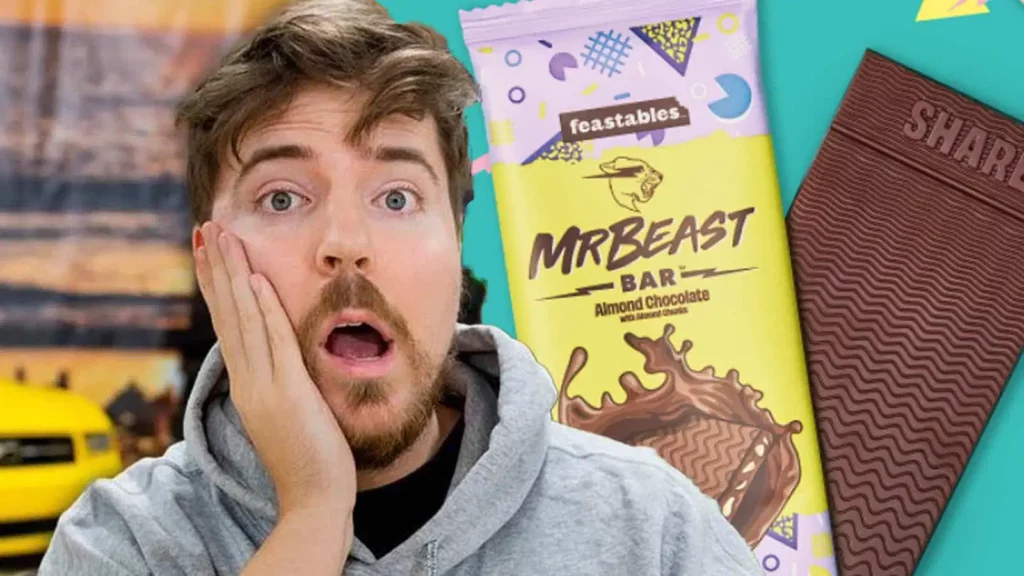 8. Corpse Chocolate
MrBeast and Corpse Husband have released a limited edition Cookies and Creme bar, which was be launched by Feastables in Oct 2022.
It was only a limited addition and was very tasty.
For more information related to Corpse Chocolate visit HERE.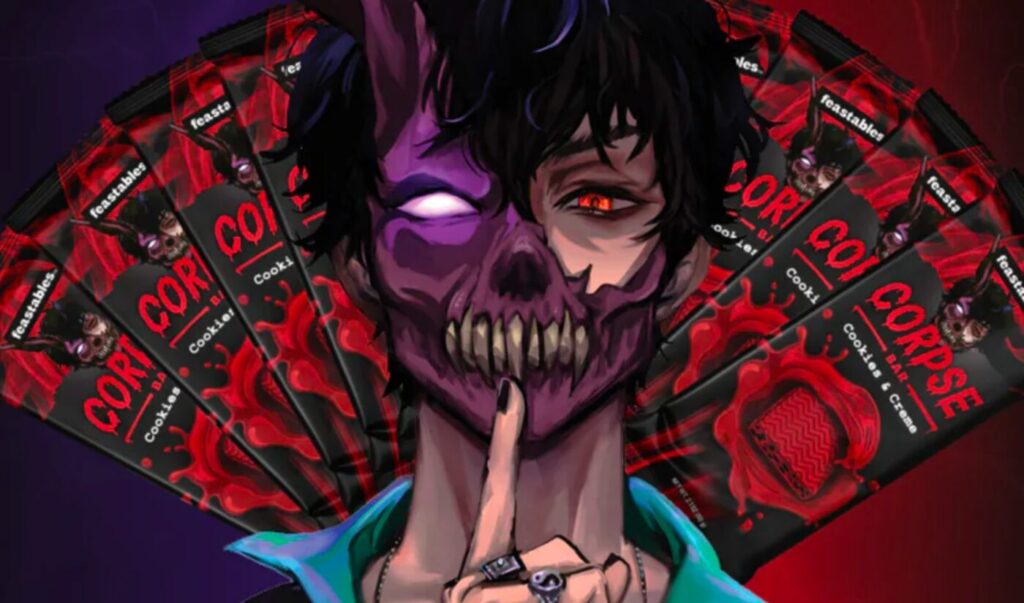 Reviews Of Feastables By The Fans
Feastables, the brainchild of the popular YouTube philanthropist MrBeast, has garnered an overwhelmingly positive response from fans and chocolate enthusiasts alike.
With a tantalizing array of flavors, this delectable treat has captured the hearts and taste buds of consumers worldwide.
The adoration from fans stems not only from the delectable taste but also the philanthropic spirit of MrBeast himself, whose social impact initiatives have left a lasting impression on many.
In the world of confectionery, Feastables stands as a testament to the power of sweet treats and the importance of giving back.
A lot of reviews available on Youtube, Tiktok, Twitter and Instagram by the fans of Mrbeast Feastables: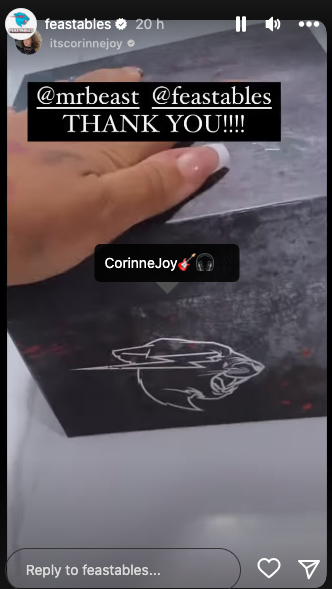 And a lot of reviews available on the websites.
Feastables exemplifies a sweet success story in the world of eco-friendly, all-natural delights, setting a precedent for delectable treats that leave a minimal ecological footprint.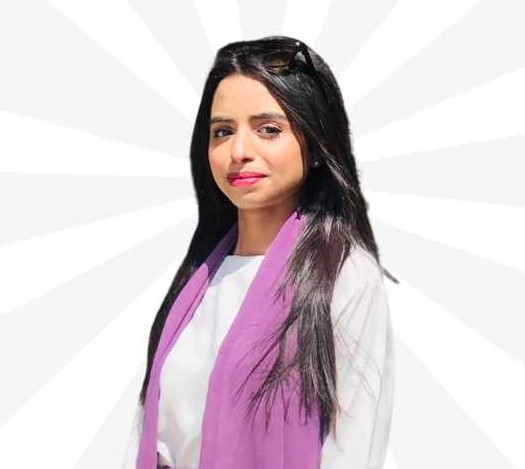 Mina AKA Minahil is an invaluable member of our MrBeast News team, serving as the Author & Content Editor and providing vital emotional support. She has experience covering all niches in blogging with the most interest in famous personalities and daily basis news. Her attention to detail is unparalleled, ensuring that our content is not just clean, but squeaky clean.