Mr. Beast's Youtube Channel Has Been Watched by Almost 10% of The Globe!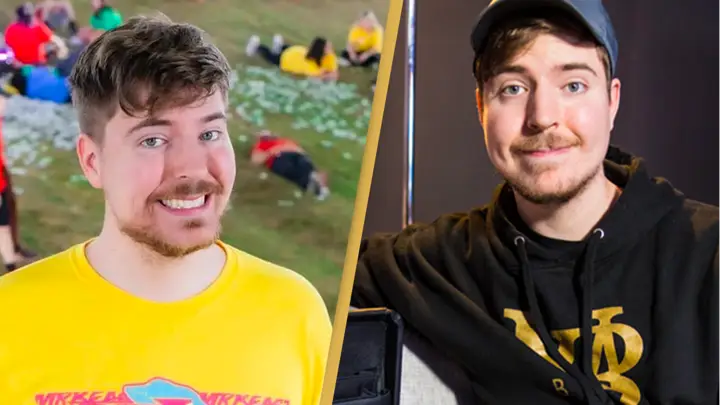 MrBeast, whose real name is Jimmy Donaldson, has become a household name in the world of YouTube. He has built a massive following by creating elaborate and entertaining videos, often involving large sums of money, challenging stunts, and philanthropic acts.
With popular videos such as '$456,000 Squid Game In Real Life' and 'Last To Leave Circle Wins $500,000', it's no surprise that MrBeast has become a sensation on the platform.
Recently, he shared some impressive statistics about his channel's reach, revealing that in the last 90 days alone, his content has reached a whopping 616 million different people around the world.
That's almost 10% of the world's population! Fans were quick to react, with many expressing disbelief and amazement at the scale of his influence.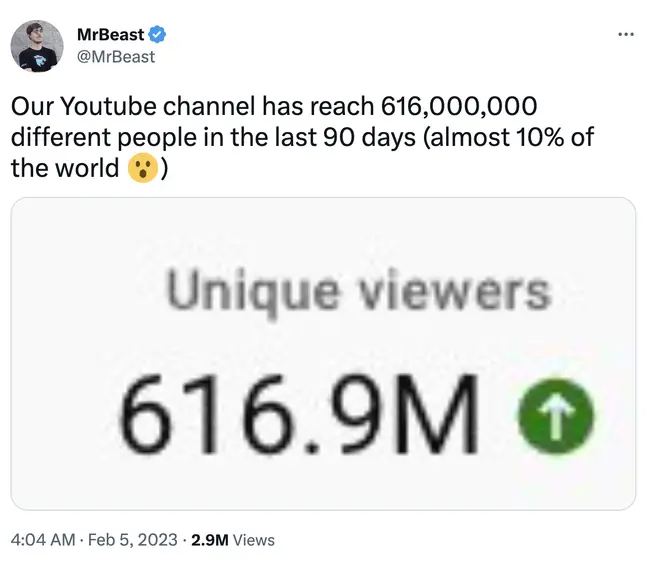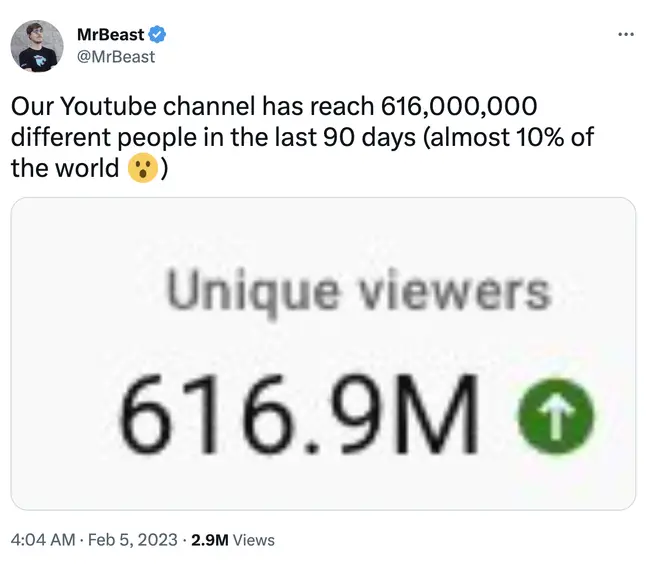 It's clear that MrBeast's success is a testament to his creativity, dedication, and hard work. He has shown that with passion and persistence, anyone can achieve their goals and make a positive impact on the world.
His videos inspire and entertain millions of people, and it's exciting to see what he will come up with next.
MrBeast's impressive global reach continues to amaze his fans, with his YouTube channel reaching a whopping 616 million unique viewers in the last 90 days.
Fans have been commenting on the incredible statistics, with some saying that he deserves all the success he has achieved. Others have been astounded by the number, with one person jokingly saying that he had only dominated 10% of the world.
MrBeast's influence on social media has also been notable, with him even reaching out to Elon Musk to ask if he could assume the title of Twitter CEO. The 24-year-old has also polled his followers on running for president, showing that he doesn't shy away from big ambitions.
Also Read:
Who Is MrBeast (Why Is He Selling Burgers)?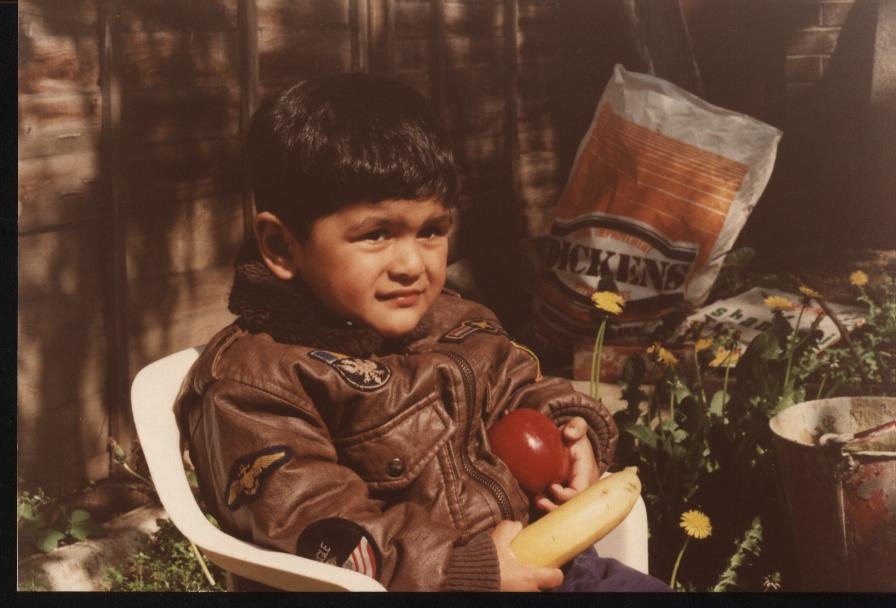 Looking for the latest news on MrBeast and his fast-food franchise, MrBeast Burger?
Look no further than this website. As a dedicated fan of MrBeast and his burgers, I cover all the news, including the latest menu items and charity campaigns.
I've tasted all the burgers and will share my thoughts with fellow fans. Keep coming back for updates on the world of MrBeast Burger.If you have any complain regarding my content or news, please email me @ mbeastnews@gmail.com
Thanks and Regards
Bob