MrBeast's Limited Edition Halloween Feastables Trick or Treat Bags Now Available Nationwide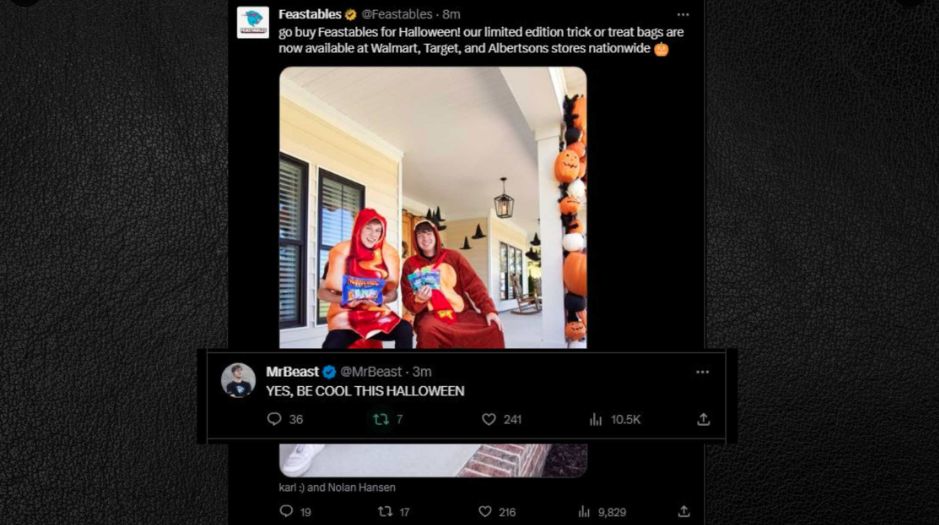 As Halloween approaches, YouTube sensation MrBeast has cooked up a thrilling treat for his fans and enthusiasts of all things spooky. Feastables, a brand created by MrBeast himself, has unveiled a limited edition collection of trick or treat bags just in time for Halloween 2023.
In this article, we'll dive into the details of this exciting release, where and how you can get your hands on these bags, and what makes them special.
MrBeast's Limited Edition Halloween Feastables Trick or Treat Bags Now Available Nationwide
MrBeast Feastables has made a name for itself by offering unique, eye-catching products with a flair for excitement. This Halloween season, they are taking things to the next level with their limited edition trick or treat bags. These bags are sure to add an extra layer of fun and thrill to your Halloween night.
These limited edition bags are not just exclusive to an online store. They can be found at Walmart, Target, and Albertsons stores across the United States. This means that fans and enthusiasts alike can easily access these special bags and make their Halloween memorable.
One exciting element of this Halloween promotion is the "No Purchase Necessary" clause. This shows that MrBeast Feastables is committed to giving back to their community of supporters. If you're over 16 years old and a U.S. resident, you have the chance to participate without having to make a purchase.
MrBeast Also Offer Feastables in His Latest Video $1 Vs $100,000,000 House
With Halloween just around the corner, MrBeast got a sweet deal for you – limited edition bags filled with these delectable bite-sized bars, perfect for treating the little ghouls and goblins who knock on your door. If you're looking to up your Halloween game and avoid any lameness, follow MrBeast's lead and hand out Feastables to the trick-or-treaters; it's a move that's bound to win you some serious candy cred this spooky season.
You can watch at 11:45:
Limited-Time Offer
Halloween is a season that comes and goes quickly, and the same can be said for these limited edition bags. The offer is only available until October 24th, 2023, at 11:59 PM Eastern Time. So, if you want to get your hands on one of these exclusive items, it's important to act fast.
Rules and Regulations
To ensure a fair and transparent process, MrBeast Feastables has laid out the rules and regulations for the promotion. These can be found on their official website at http://fstbls.com/RXuF1n. It's always a good idea to familiarize yourself with the rules before participating.
A Message from MrBeast
As a final note, MrBeast himself has encouraged everyone to "be cool this Halloween." With these limited edition trick or treat bags, it's clear that he's doing his part to make that a reality. His commitment to creating exciting and fun experiences for his fans is evident in this special offering.
Conclusion
MrBeast Feastables' limited edition trick or treat bags for Halloween 2023 are a fantastic way to elevate your Halloween experience. With availability in major retail stores, a "No Purchase Necessary" option, and a limited-time offer, these bags are sure to become a hot commodity this Halloween season.
So, don't miss your chance to be part of the excitement and make this Halloween a truly memorable one with Feastables.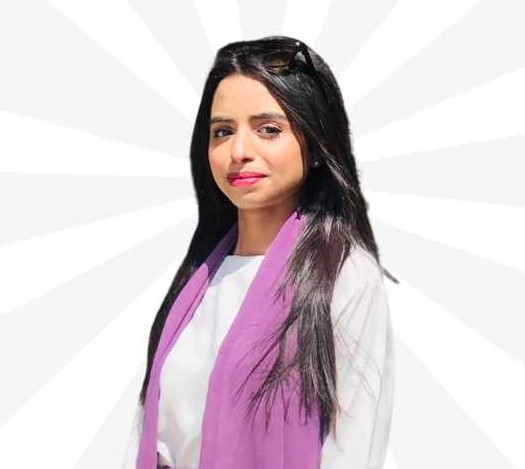 Mina AKA Minahil is an invaluable member of our MrBeast News team, serving as the Author & Content Editor and providing vital emotional support. She has experience covering all niches in blogging with the most interest in famous personalities and daily basis news. Her attention to detail is unparalleled, ensuring that our content is not just clean, but squeaky clean.