MrBeast's GF Thea Booysen's Fan-tastic Advice: You'll Want to Follow Her Every Word!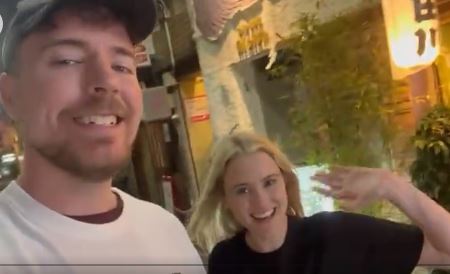 MrBeast's GF Thea Booysen, a well-known figure among her fans, is no stranger to offering guidance and words of wisdom to her loyal followers. From career tips to personal development, her advice is highly regarded and sought after by many.
Thea Booysen's Advice For Fans
Thea Booysen Posted on Twitter: "I couldn't make it in person this year, so prerecorded my panel segment for @TheStreamerCon @ComicConCPT in Japan!"
What's up, Comic-Con? I'm going to announce our next guest, Tia. Hi, guys. She has a lot of good advice for you. I'm going to hand the camera over to her. Let's see what she has to say. "

MrBeast Said in the video
Thea Booysen Comes and said:
Hey, guys, I'm yours. Jimmy, I'm so sorry I couldn't come in person today. We're in Japan right now recording a video and, yeah, I'm here to give some advice for creators today.
So the first thing I'd say is that you definitely have to put your heart into it. Don't go into this field trying to make money because it's not going to be worth it. You're going to have to grind. There are going to be a lot of days where you're not getting what you want out of being a video creator or a twitch streamer. So unless your heart is intoit, you're going to give up.

First Advice of Beasty
Halfway second. Don't wait. Just start, like, begin today. If you don't have the best camera, if you don't have the best mic, if you don't have the best PC, that doesn't matter. You should start anyway."

Second Advice
Thea Booysen's Own Story Of Success
I once had a whole year of not filming at all because my Internet wasn't good enough. You know how it is in South Africa. The electricity wasn't on. And one of my fans said a year later, well, even if I recorded in 144 p, he would still watch it because a bad stream is better than no stream at all. And that was kind of crazy. So I went home, I was still studying, and I started streaming from that day, like every day!

Ended Video On Her Own Story Of Success
Conclusion
Booysen's fans have praised her for her ability to provide sound advice that is both practical and relatable. Her approachable demeanor and down-to-earth attitude have made her a favorite among those seeking guidance and inspiration.
One of the keys to Booysen's success as an advice-giver is her ability to draw on her own experiences. She has faced her own share of challenges and setbacks, and she uses these experiences to offer insights and strategies that are rooted in real-life situations.
For those looking to improve their lives, Booysen's advice is often the first stop. Whether it's through her social media channels, her blog, or her books, she is always there to provide a helping hand.
Her fan-tastic advice is sure to help you on your journey.
Also Read: MrBeast's Better Half Thea Booysen's Temptation to Take on Japan!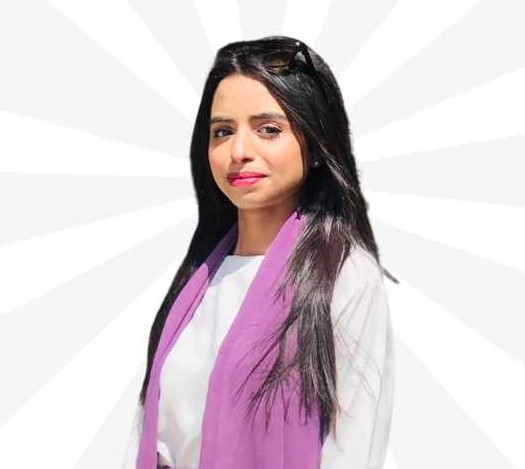 Mina AKA Minahil is an invaluable member of our MrBeast News team, serving as the Author & Content Editor and providing vital emotional support. She has experience covering all niches in blogging with the most interest in famous personalities and daily basis news. Her attention to detail is unparalleled, ensuring that our content is not just clean, but squeaky clean.