MrBeast Beat Squid Game: "$1 VS $1 Billion Yacht Video" Defeated by a Whopping 5 Million Views in YouTube History in 24 Hours!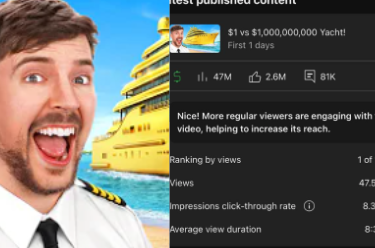 In a stunning display of his online dominance, popular YouTuber MrBeast, known for his extravagant and often philanthropic videos, has once again left the digital realm astounded.
His latest production, titled "$1 VS $1 Billion Yacht Video," amassed an unprecedented number of views in a mere 24 hours, securing its place as the second most-watched video in YouTube history.
Surpassing the viral "Squid Game in Real Life Video" of Mrbeast by a staggering five million views, MrBeast has solidified his status as a titan in the YouTube landscape.
Released on 10 June, "$1 VS $1 Billion Yatch Video" delivered the quintessential MrBeast touch: a blend of suspense, jaw-dropping challenges, and mind-boggling sums of money.
As viewers eagerly flocked to the video, the 24-hour view count skyrocketed, leaving other record-breaking videos in its wake.
Only one video stands ahead of MrBeast's latest endeavor, and that is none other than the infamous clip of comedian Chris Rock unexpectedly slapping Hollywood A-lister Will Smith, which remains the reigning champion.
5 Million Views on MrBeast's "$1 VS $1 Billion Yacht Video" in 24 Hours
Mr beast Posted on Twitter: "Beat Squid Games by 5 million views. Second most viewed video in YouTube history in 24 hours right behind Chris rock slapping Will smith lol"
MrBeast is talking about his last Years Video of the Squid game Which was also gone very much viral in an hour but the latest video beats the record of that video.
"Chris rock slapping Will Smith lol"
It's not known what the logic behind the "Chris rock slapping Will Smith lol"
But here's how fans respond to that:
Fans' Response To the MrBeast's Success
Fans are very much shocked and happy with the latest views of MrBeast's video!
Conclusion
As the fans look to the future, one can only wonder what other records MrBeast will break. With his unique blend of creativity, generosity, and dedicated fan base, it seems that the sky's the limit for this online sensation.
In the battle for YouTube supremacy, MrBeast has emerged triumphant, beating Squid Games by a substantial margin and falling just short of the viral impact of Chris Rock's slap to Will Smith.
As the dust settles, one thing remains clear: MrBeast's reign as a digital heavyweight shows no signs of waning, and his journey to redefine the boundaries of online entertainment has only just begun.
Stay Connected!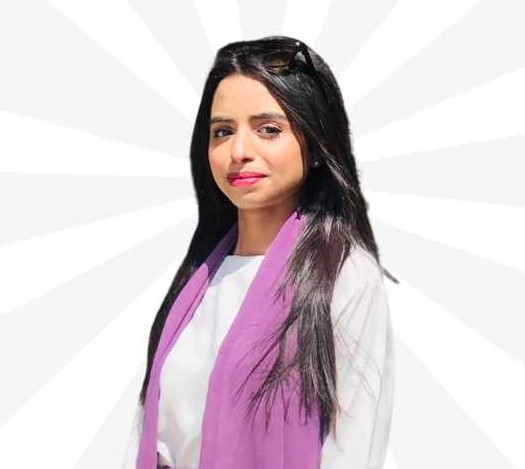 Mina AKA Minahil is an invaluable member of our MrBeast News team, serving as the Author & Content Editor and providing vital emotional support. She has experience covering all niches in blogging with the most interest in famous personalities and daily basis news. Her attention to detail is unparalleled, ensuring that our content is not just clean, but squeaky clean.