Some people claim that MrBeast just wants YouTube growth About MrBeast 'Curing Blindness' Video
MrBeast received a lot of praise for his latest video, in which he cured 1000 people.
Nothing can be a good deed anymore, as he has also been called out by some on social media who think he is only looking for YouTube growth.

Highlighs
Jimmy Donaldson, also known as MrBeast, has a history of doing amazing things.
One of the biggest creators on the video-sharing platform is MrBeast, who is known for walking on water and hosting a Squid Game competition.
He has used that popularity to create a channel dedicated to his philanthropic efforts, as well as releasing videos to coincide with them.
The videos "Give $1,000,000 Of Food To People In Need" and "I Gave $200,000 To People Who Lost Their Jobs" achieved millions of views on MrBeast's channel.
Despite his good intentions, his recent efforts to cure blind individuals has sparked some negative comments.
At the time of writing, the video titled, "1,000 Blind People See For The First Time" has over 40 million views, just hours after going live.
While the overwhelming reaction has been positive, some individuals have found the video to give off a rather unnerving feeling.
Some users have accused MrBeast of only producing and creating the video as a means to further his empire and profit from it.
Others have called out the negative reactions to the video, saying that the other side is just complaining about anything.
As You Can Read Here: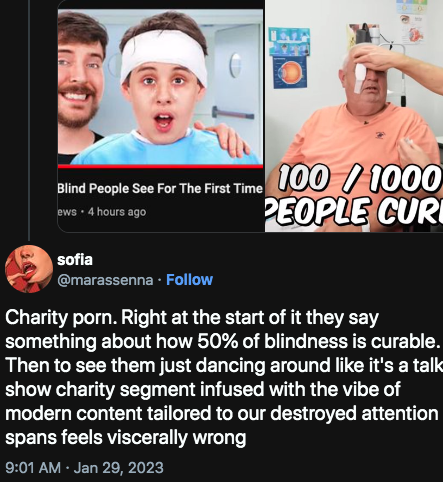 The video has underscored issues with the American healthcare system, an argument Hasan commented on, as some individuals have created a nuanced stance.
A combination of factors within the video has left people feeling badly out of place.
Also Read
Is Mr. Beast Gay? Take a peek at the dating history of Youtube's Biggest Philanthropist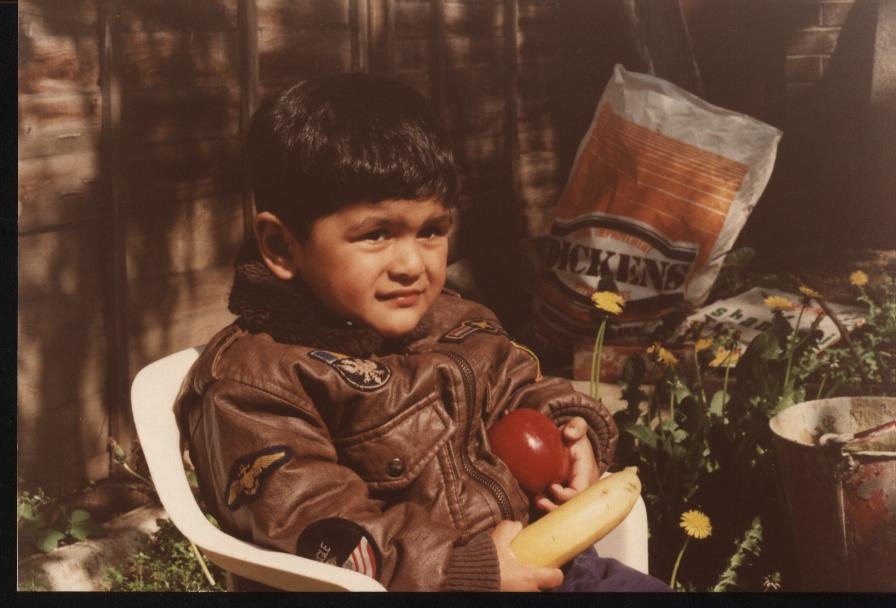 Looking for the latest news on MrBeast and his fast-food franchise, MrBeast Burger?
Look no further than this website. As a dedicated fan of MrBeast and his burgers, I cover all the news, including the latest menu items and charity campaigns.
I've tasted all the burgers and will share my thoughts with fellow fans. Keep coming back for updates on the world of MrBeast Burger.If you have any complain regarding my content or news, please email me @ mbeastnews@gmail.com
Thanks and Regards
Bob