YouTube Sensation MrBeast Arrested in Outrageous Prank Orchestrated by Airrack!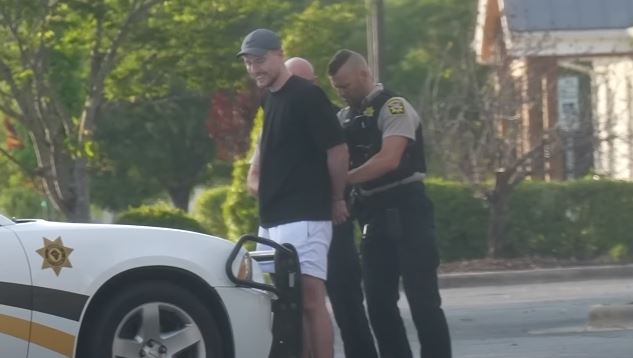 Popular YouTube personality MrBeast found himself momentarily deceived by a compelling ruse orchestrated by fellow YouTuber Airrack.
In a surprising turn of events, MrBeast was apprehended, his hands restrained by handcuffs and forcibly placed in the rear of a police vehicle, creating a stir of uncertainty.
However, it was soon revealed that the entire ordeal was an intricately planned prank executed by Airrack.
MrBeast Arrested By Airrack
In a daring move, popular YouTube personality Airrack devised an elaborate prank targeting none other than the renowned content creator, MrBeast.
Collaborating with the New York Police Department, Airrack orchestrated a scheme to convince MrBeast that he was destined for long-term imprisonment.
Within a matter of hours after its upload, the video documenting the incident has already amassed an astonishing half a million views.
Captured on camera, the footage showcases the New York Police Department conducting a traffic stop on none other than YouTube sensation MrBeast while he was behind the wheel of his Tesla.
Initially, Donaldson appeared to find amusement in the unfolding situation. However, the mood took a somber turn when an officer placed him in the back of a police cruiser and inquired about potential threats.
At that moment, Donaldson grew noticeably silent and declined to engage in conversation with the officer, adding an air of intrigue to the unfolding events.
Subsequently, Mr. Beast found himself confined to a holding cell where he was subjected to deprivation of food and water.
As the minutes ticked by, the anticipation mounted until he was finally granted permission to make a crucial phone call.
"I thought it was real," MrBeast admitted. "And then I was like, this might be a prank. I was like, this is a lot of resources for a prank. When I got in there I was like, okay wait. Maybe this isn't a prank."

MrBeast Admitted
Also Read: MrBeast Makes Deafening Announcement – Restores Auditory Bliss for 1,000 Lucky Individuals!
MrBeast's Belief of Impending Arrest in a Prank
MrBeast cleared in a Tiktok video that he was arrested in a prank
MrBeast Said: "It's a Joke"
Conclusion
The controversial prank serves as a testament to the lengths some creators are willing to go to entertain and engage their audience, sparking a wave of discussion and debate within the online community.
For more entertainment news and coverage be sure to see our page!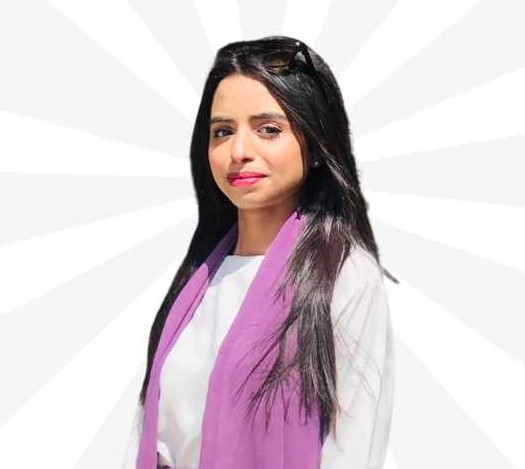 Mina AKA Minahil is an invaluable member of our MrBeast News team, serving as the Author & Content Editor and providing vital emotional support. She has experience covering all niches in blogging with the most interest in famous personalities and daily basis news. Her attention to detail is unparalleled, ensuring that our content is not just clean, but squeaky clean.