MrBeast Cameraman Tareq's Heartfelt Initiative for Gaza Relief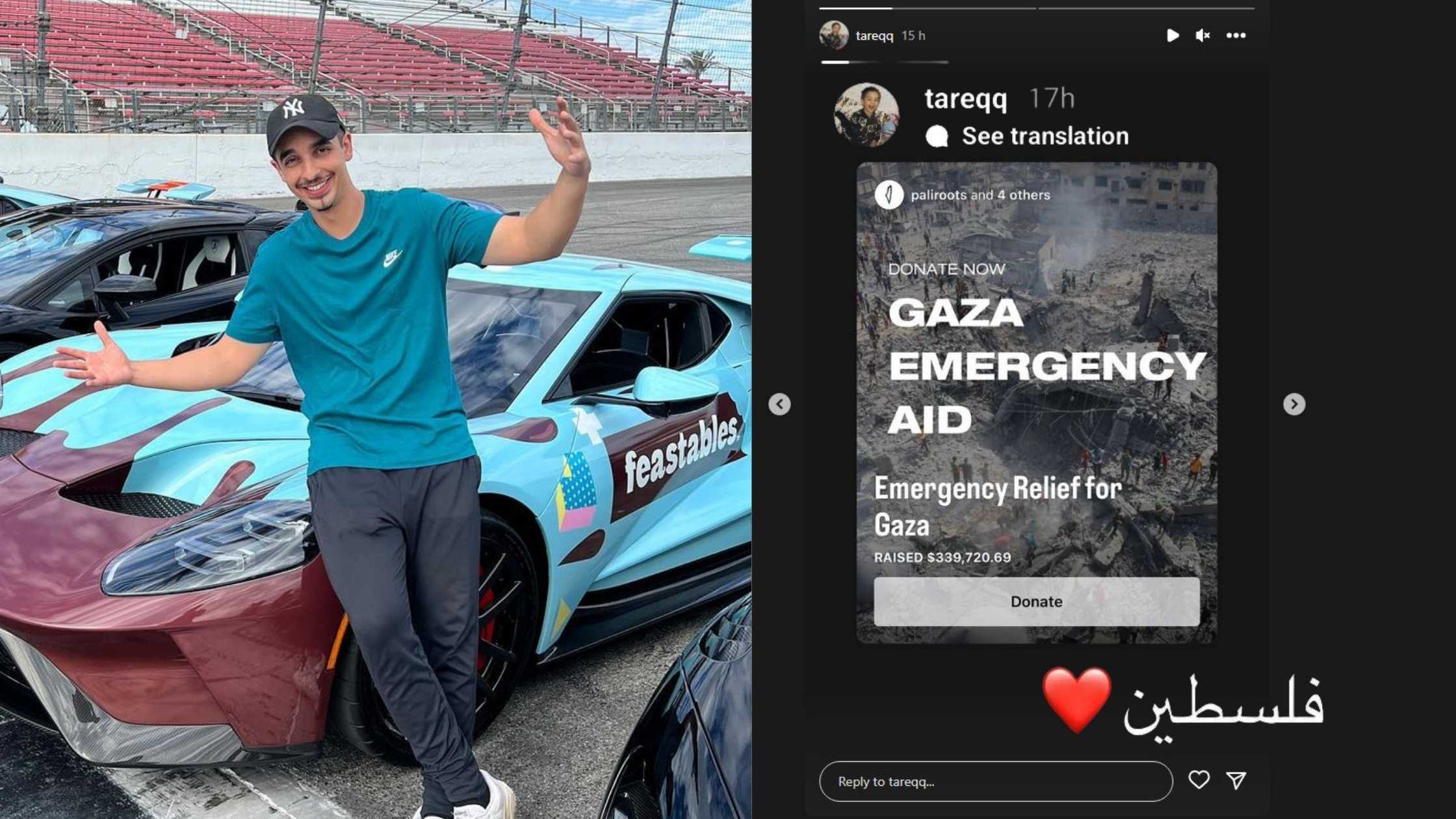 In the realm of social media, MrBeast, or Jimmy Donaldson, is famous for his philanthropic endeavors. Behind the scenes, there's Tareq Monjed Edris Salameh, originally from Palestine but (born: December 1994) & raised in Saudi Arabia. He recently used his platform to launch a heartwarming Gaza relief initiative, demonstrating the power of social media and individuals to make a difference.
Tareq's Personal Connection to the Cause
Tareq's background plays a significant role in the passion behind his initiative. As a Palestinian by heritage and a Saudi Arabian resident, he understands the struggles and hardships faced by people in the Gaza Strip. The region has been plagued by conflict and political turmoil for years, leading to dire humanitarian crises.
Tareq's initiative for Gaza relief stems from a genuine concern for the well-being of the people in the region, especially the most vulnerable, such as children and families who lack access to basic necessities like food, clean water, and shelter. He recognizes that even small contributions can make a big difference in improving their lives.
The Instagram Announcement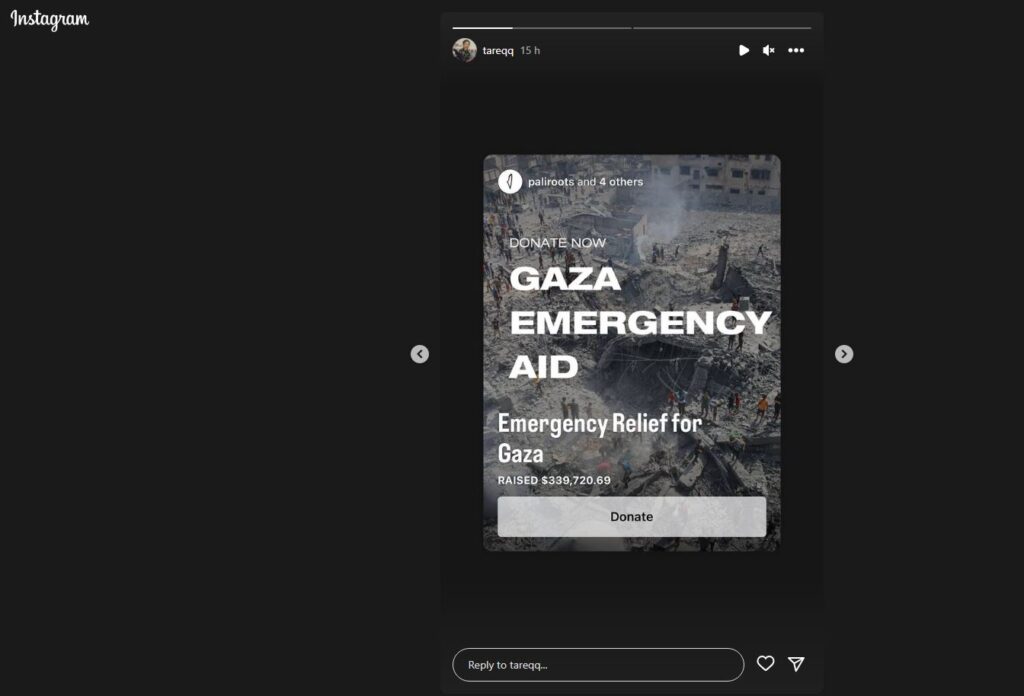 Tareq's announcement came via his Instagram account, where he shared the details of the donation aid campaign. In his post, he expressed his deep-rooted love for his homeland, Palestine, and the people of Gaza. He spoke about the urgent need for relief efforts and encouraged his followers and the wider online community to join hands in providing support.
The Donation Aid Campaign
The core of Tareq's initiative is the donation aid campaign, where individuals are encouraged to contribute to the relief efforts for Gaza. This campaign seeks to provide immediate assistance to those affected by the ongoing challenges in the region. Tareq is utilizing the power of social media to raise awareness and funds for this noble cause.
This campaign underscores the potential of digital platforms like Instagram to mobilize individuals and communities for humanitarian causes. Tareq's efforts demonstrate that anyone, regardless of their background or reach, can create positive change through their online presence.
The Wider Impact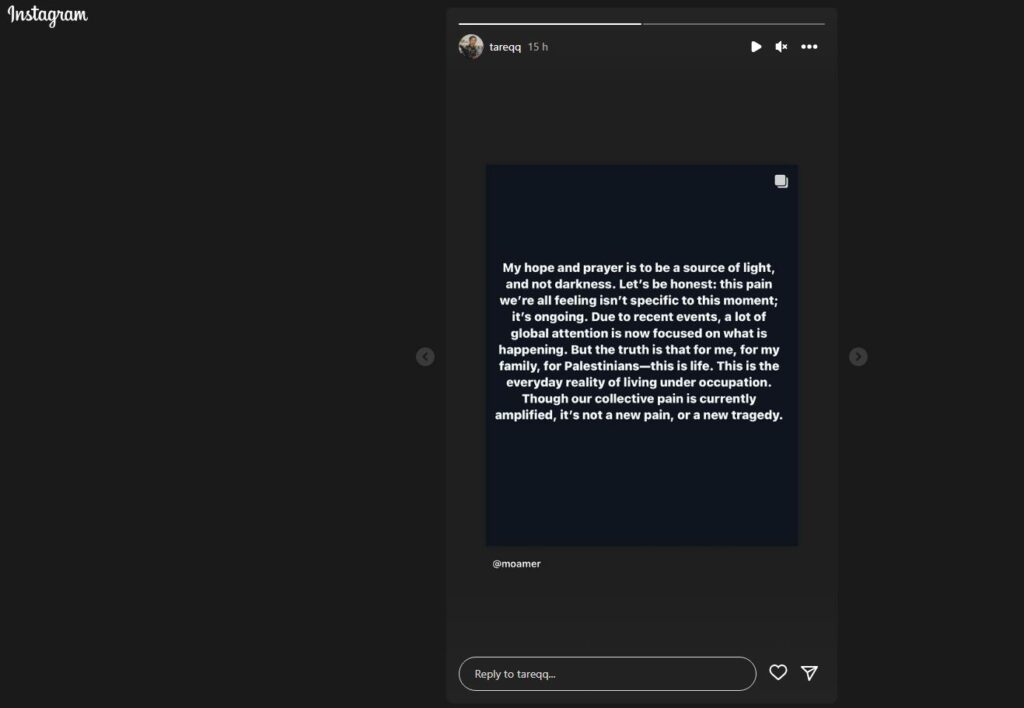 Tareq's initiative is not only a personal endeavor but also a reminder of the global community's capacity to address humanitarian crises. By leveraging the power of the internet, Tareq has the potential to inspire countless others to take action and contribute to similar causes. This ripple effect can help amass more support, resources, and attention to crises around the world.
Tareqq Appreciate Mo Amer For Palestine
Mohammed Mustafa Amer (Arabic: محمد عامر; born July 24, 1981) is a Palestinian American stand-up comedian. He is best known for his Netflix comedy special Mo Amer: The Vagabond, and his role as one third of the comedy trio Allah Made Me Funny. 
He had made a very impactful speech for the people of palestine and Tareqq appreciates him in hia instagraam story.
Conclusion
Tareq, MrBeast's dedicated cameraman, is using his online platform and personal background to make a meaningful difference in the lives of people in Gaza. His heartfelt initiative for Gaza relief is a testament to the fact that every individual can have a positive impact on the world, no matter their background or circumstance. By sharing his passion and determination on Instagram, Tareq is rallying a community of supporters to come together and provide emergency assistance to those in need. His story is a reminder that in a connected world, each one of us can be a force for good and help alleviate the suffering of others.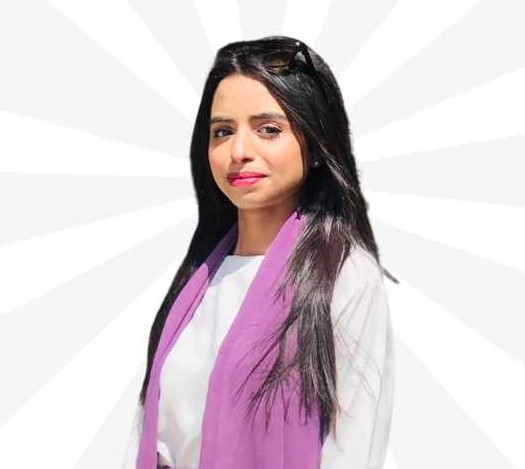 Mina AKA Minahil is an invaluable member of our MrBeast News team, serving as the Author & Content Editor and providing vital emotional support. She has experience covering all niches in blogging with the most interest in famous personalities and daily basis news. Her attention to detail is unparalleled, ensuring that our content is not just clean, but squeaky clean.