Introducing the MrBeast Season: New Thrills and Challenges in Stumble Guys!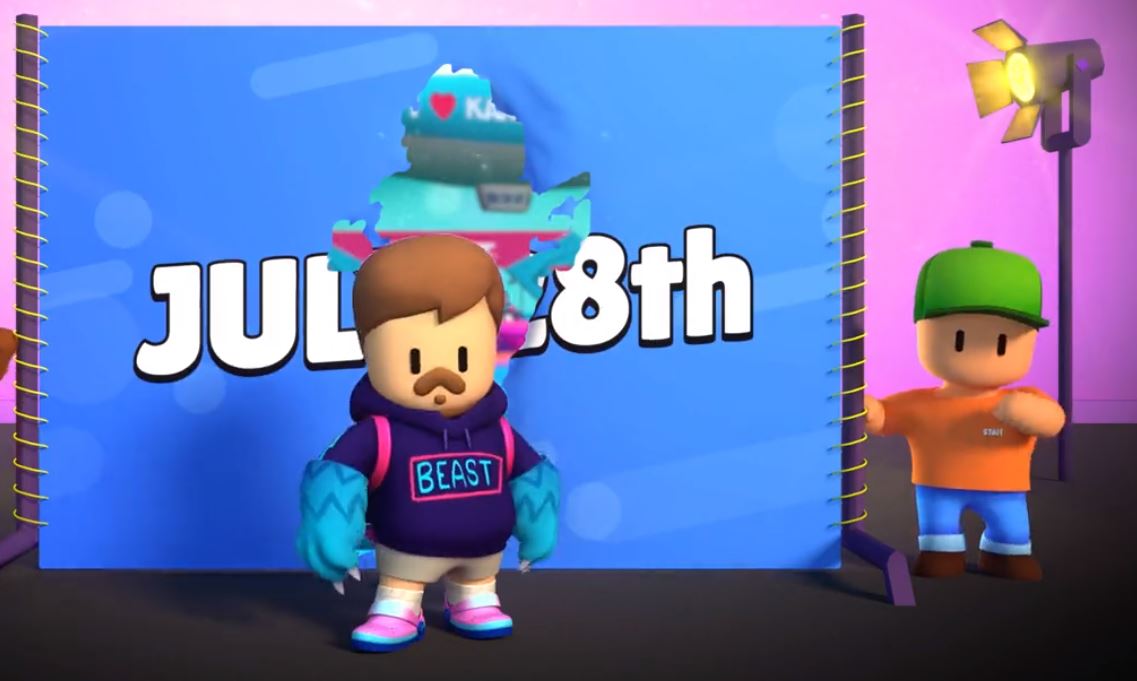 Stumble Guys' latest update, version 0.53, brings the highly anticipated MrBeast Season to the game, offering players fresh thrills and challenges. This update introduces two new levels: "The Warehouse" and "Abducted Avenue," both designed to test players' skills and strategic thinking.
Moreover, the update includes the innovative Shard System, allowing players to collect Stumblers and cosmetics through in-game activities. Duplicate shards can be converted into EXP for additional rewards, making progress even more rewarding.
Season 6 also offers a range of MrBeast-themed customizations, such as skins, victory animations, taunt animations, and emotes for MrBeast and other Stumblers.
The Stumble Guys team prioritizes player feedback, and they plan to gradually roll out the shard system based on community input
Embrace the Challenge: "The Warehouse"
"The Warehouse" level is a captivating addition to Stumble Guys, designed to test your skills and strategy. Brace yourself for a warehouse filled with challenging obstacles, treacherous platforms, and unexpected surprises. As you navigate through this maze of excitement, you'll need to use your wit and agility to outperform your opponents. Only the most determined and agile Stumblers will emerge victorious in "The Warehouse."
Conquer "Abducted Avenue"
Another enticing level introduced in the MrBeast Season is "Abducted Avenue." Prepare to be transported to a world of extraterrestrial intrigue, where you'll encounter mysterious alien-themed obstacles. The neon-lit streets of "Abducted Avenue" will challenge your dexterity and decision-making abilities. Show off your impeccable timing and quick reflexes as you strive to claim the top spot!
The Shard System: Collect Stumblers and Cosmetics
With the latest update, a groundbreaking feature has been unveiled – the Shard System! Now, Stumble Guys offers players a unique way to collect both Stumblers and cosmetics. Engage in various in-game activities to earn shards, which can be used to unlock exciting characters and cosmetic items. The more you play and participate in events, the more shards you'll accumulate.
Convert Duplicate Shards for Extra Rewards
Fear not if you happen to obtain duplicate shards. The Stumble Guys team has introduced a brilliant solution to make your progress even more rewarding. Duplicate shards can be converted into valuable EXP, leading to additional rewards. This innovative approach ensures that every step of your journey in Stumble Guys is filled with excitement and a sense of accomplishment.
Player-Centric Development: Gradual Rollout Based on Feedback
The Stumble Guys team is committed to creating the best possible gaming experience for players. With the introduction of the shard system, they are actively listening to the community's feedback. The gradual rollout of the shard system is a testament to the team's dedication to ensuring a smooth and enjoyable experience for everyone. Your opinions matter, and the team is keen on incorporating your suggestions to refine and enhance the gameplay continuously.
Season 6 Extravaganza: MrBeast Events and Customizations
Season 6 is not just about new levels and the shard system; it also brings a wave of MrBeast-themed events and customizations! Show off your love for MrBeast with a range of exciting additions, including:
1. Skins: Deck Yourself as MrBeast or Other Stumblers
Express your fandom by donning the iconic MrBeast skin or choose from a selection of other Stumblers' skins. Stand out in style as you tackle the challenging levels, turning heads and gaining admiration from fellow players.
2. Victory Animations: Celebrate in Grand Fashion
Every victory deserves a celebration! With the new victory animations, you can revel in your triumphs with unique and captivating moves that add an extra layer of fun to your gameplay.
3. Taunt Animations: Playful Interactions with Others
Engage in playful banter with taunt animations. Showcase your wit and humor as you tease opponents or exchange friendly taunts with your fellow Stumblers.
4. Emotes: Express Yourself in Action
Words may not always be enough to convey your emotions. With emotes, you can communicate your joy, excitement, or even frustration with animated gestures.
TOURNAMENT SEASON 6
Season 6 Dates: Friday, 28 July – Friday 11 August
Rewards:
Glitchy [Skin] (Mythic)
Gold 5py [Skin] (Legendary)
Floor Gitch Footsteps [Footsteps] (Legendary)
Super Thief [Victory Animation] (Legendary)
Super Thief [Emote] (Legendary)
CUSTOMIZATIONS
Victory Animations
MrBeast Case
Seein' Stars
Sad Ice Cream
Money Gun
Descending
Super Thief
Money Pallet
Loser
Taunt Animations
MrBeast Case
Seein' Stars
Sad Ice Cream
Money Gun
Descending
Super Thief
Money Pallet
Loser
Emotes
The Beast
MrBeast
MrBeast Case – Special Emote!
Ban Hammer
EZ
Money Case
Footsteps
MrBeast Flag
The Beast Flag
MrBeast
Neon Beam Footsteps
Pink Lightning Footsteps
Steel Case Pop Ups
Shape Steps
Money Briefcase
Bundle of Cash Footsteps
MrBeast Stumblers
The Beast – Epic
MrBeast Magic – Special
The Beast – Special
MrBeast – Mythic
MrBeast – Legendary
MrBeast – Mythic
MrBeast – Legendary
The Beast – Epic
Gold Jimmy – Special
Other Stumblers
Glitchy – Mythic
Peel Out – Legendary
Virgo – Mythic
Obsidian Darkpeel – Legendary
Diamond KO – Special
3D Gal – Legendary
Retro Gal – Mythic
Fossil Guy – Special
Cave Flyer – Mythic
Dino Guy – Epic
Cave Guy – Epic
Cave Gal – Epic
Dino Watcher – Legendary
Sabertooth – Legendary
Wooly – Legendary
T-Rex Guy – Epic
In conclusion, the MrBeast Season in Stumble Guys brings exciting new content and features, providing players with a more rewarding and engaging gaming experience. Jump into the action now and conquer "The Warehouse" and "Abducted Avenue" while collecting shards and customizing your Stumblers!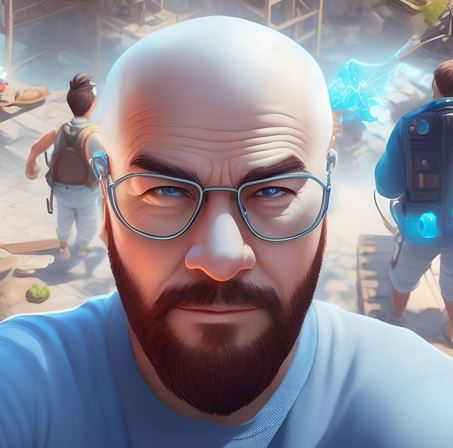 Introducing the ultimate hub for MrBeast fans and burger enthusiasts! Discover the latest news, updates, and behind-the-scenes insights into MrBeast's world-famous burger chain on this dedicated website. As a fellow fan, I've personally tried and tested a variety of MrBeast burgers, from the classic Chris burger to the irresistible Smash burger. Join me in this culinary journey and stay informed about new menu items and charity campaigns.
Don't miss out on the opportunity to satisfy your taste buds—bookmark this website and get ready for a burger experience like no other! If you have any complaints regarding my content or news, please email me @ mbeastnews@gmail.com
Thanks and Regards
Bobby