In Challenge Prizes Youtube Videos 2022, Mr Beast Gave Away More than $3 Million, Including a Jet and A Private Island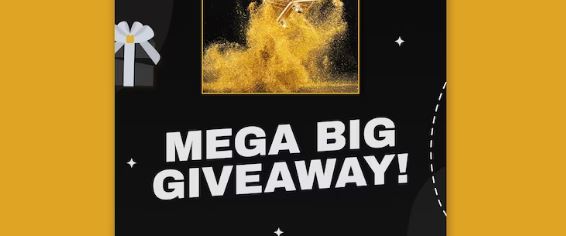 Jimmy Donaldson, also known as MrBeast, had 15 videos on his channel in 2022.
He gave away at least $3.2 million in cash as a result of his crazy and frenetic challenges.
Donaldson said that one of the participants won a jet that cost $2.5 million and a private island.

News Highlights
A Contestant Wanted to Go Through an Escape Room in Order to Win $100,000.
Digital creator and philanthropist Jimmy Donaldson, popularly known as MrBeast, recently built the "world's most dangerous escape room" with a $100,000 prize for the winner.
The challenge included navigating through multiple perilous sets, such as a room with spiked walls and a snake-infested jungle.
Karl Jacobs and Chris Tyson assisted the unnamed competitor throughout the challenge, and in the end, the winner received $95,000 after choosing to give up $5,000 for a midway clue. The intense competition has garnered attention and excitement from MrBeast's fanbase.
They Won $240,000 for Their Fans, for Doing Things Like Tightrope-Walking and Swimming with Sharks.
In his second video of the year, Jimmy Donaldson, popularly known as MrBeast, conducted a series of simultaneous challenges with jaw-dropping prize money.
Chris Tyson recovered $100,000 from shark-infested waters, while Arrack spent hours in a freezing room to win $10,000 per hour.
One contestant received $40,000 for doing nothing, and another was rewarded with $20,000 for tightrope-walking across a chasm. MrBeast's video ended with a giveaway of over $200,000, leaving viewers in awe of his philanthropy and generosity.
A Man Spent 22 Days Living Alone in A Basement to Buy a Ring for His Girlfriend.
In his third video of the year, Jimmy Donaldson, known as MrBeast, upped the ante by offering a whopping $10,000 per day to a contestant named Josh, who was challenged to live in a basement-like "prison" for as long as possible.
Josh walked away with a total of $340,000, including a hidden $100,000 check and additional winnings from ancillary betting. To cap off his success, Josh proposed to his girlfriend at the end of the video, using $20,000 of his prize money to buy an engagement ring.
Mr Beast's Take on 'charlie and The Chocolate Factory' Resulted in A $600,000 Prize.
In a highly anticipated video, MrBeast presented a parody of "Charlie and the Chocolate Factory" where 10 contestants were given the opportunity to win a factory he had constructed or cash in the property.
The challenges were candy-themed, featuring a chocolate-eating contest, a bake-off, and a special appearance from Gordon Ramsey.
Ultimately, the winner decided to take home a cash prize instead of the factory. This unique video showcased MrBeast's creativity and ability to engage his audience with entertaining challenges and surprises.
The Women's Team Won $500,000 in A Battle of The Sexes that Lasted for Days.
In one of his most ambitious challenges yet, Jimmy Donaldson pitted 100 men against 100 women in an endurance test to see who could stay in an enclosure for 100 hours.
The winning team would take home a staggering $500,000, equating to $5,000 for each team member. As the challenge progressed, Donaldson surprised participants with additional rewards, including two Nissan sedans, a box of Reese's Puffs cereal, and tens of thousands of dollars.
The event showcased Donaldson's ability to create engaging content while also pushing the limits of physical and mental endurance.
Subscribers of The Channel Had a Chance to Win a Private Island
MrBeast's YouTube channel hit a significant milestone on July 28 when it reached 100 million subscribers. To celebrate this achievement, the channel organized a unique contest where 100 subscribers were given the opportunity to win a private island.
The competition, which was posted on August 4, involved multiple rounds of challenges to determine the final winner.
In the last stage of the competition, the remaining ten players were tasked with choosing a plank above water, with five of them dropping below as their planks gave way.
The remaining five participants raced to locate the MrBeast 100 million subscriber play button, which was buried in the sand. The lucky winner who found the play button earned the grand prize of the private island.
This creative competition is an example of MrBeast's innovative approach to content creation, engaging with his massive audience and giving back in unique and exciting ways.
The event also demonstrates the power of social media and its ability to bring people together for a shared experience, further cementing MrBeast's position as one of YouTube's most influential personalities.
Donaldson and His Crew Hunted 100 People Who Hide in A Mall in Order to Win a Cash Prize
In one of his most thrilling videos, Donaldson challenged 100 lucky subscribers to hide in a massive mall for 10 hours, with the promise of keeping $10,000 each as a reward for successfully completing the task. The stakes were high as a group of people in security uniforms were also tasked with finding the hiding participants and offered a $60,000 bounty for those they discovered.
Donaldson sweetened the deal by promising to buy a boat for the mothers of those who helped find people, and enlisted the help of a team to aid in the search. The exciting video garnered 66 million views and resulted in the distribution of a combined $230,000 to the 23 winners who managed to evade detection.
In total, Donaldson gave away at least $365,000 in this video alone, showcasing his generosity and creativity as a content creator. This thrilling challenge demonstrated his ability to engage his audience and reward them for their loyalty, leaving them eagerly anticipating his next adventure.
A Subscriber Was Challenged to Live in A Red Circle for 100 Days and Win a Half a Million Dollars.
Donaldson offered a check for $100,000 on the 50th day of the challenge, and on the 92nd day he offered a check for $1 million.
The contestant won $500,000 after being watched by over 101 million viewers.
Donaldson Gave the Cruise Ship Crew Members an Hour to Win.
In October 2022, Donaldson and his crew embarked on a unique adventure of staying in a range of hotel rooms across the world, ranging from a budget $1-a-night mat to a luxurious $150,000-a-night hotel room. The video, which gained widespread attention, showcased the various amenities and features of these diverse accommodations.
As part of the video, Donaldson also organized a thrilling scavenger hunt on a rented cruise ship, where he hid $100,000 worth of cheques around the vessel and gave the crew an hour to find them. In the end, the crew successfully found $40,000 worth of cheques, adding to the excitement and entertainment value of the video.
This latest video is just one of many examples of Donaldson's creative and unconventional content that has garnered him a massive following on YouTube. His willingness to push boundaries and constantly innovate has helped him build a loyal fanbase and establish himself as one of the most popular YouTubers of our time.
You Tubers Competed in An Endurance Challenge.
In a video posted on November 12, Donaldson and his team presented a unique challenge to 11 prominent YouTubers: the last person to keep their hand on a $2.5 million jet would win it. The stakes were high, and the competitors were not allowed to push each other to lose contact with the aircraft.
Among the participants was LazarBeam, a popular YouTuber with over 20.3 million subscribers. During the challenge, Chunkz voluntarily gave up his position in exchange for Donaldson's card, which he claimed would only "probably stop after 10 grand."
After 18 grueling hours, WroeToShaw emerged as the ultimate victor of the challenge and was awarded the jet as the prize. The competition not only showcased the determination and endurance of the contestants, but also highlighted Donaldson's penchant for creating thrilling and unique experiences for his followers.
Kids and Adults Went Head to Head in A Competition for Money.
On December 3, MrBeast shared a video on his YouTube channel where 100 kids and 100 adults were placed in two separate cubes and were given the task to remain in the cube for 100 hours. The building with the most people remaining at the end of the challenge would win the grand prize of $500,000, which would be divided equally among the remaining players.
In the early stages of the challenge, Donaldson offered the contestants a tempting deal, offering $1,000 to anyone who left within 60 seconds. To his surprise, 22 people took him up on the offer and left the game.
As the challenge progressed, two contestants were tricked into leaving the game when they saw a briefcase with $1 sticking out of it. However, when they opened the briefcase, they found it to be empty.
In the end, the adults emerged as the winners and were awarded the grand prize of $500,000 to split between the remaining 49 people, as one adult accidentally crossed the line with one hour remaining in the challenge.
Overall, MrBeast gave away over half a million dollars in this challenge alone, adding to his growing reputation as a philanthropic influencer.
Also Read: MrBeast Burger has a collectible gift card.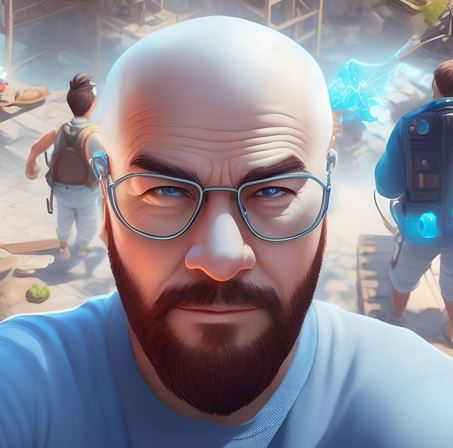 Introducing the ultimate hub for MrBeast fans and burger enthusiasts! Discover the latest news, updates, and behind-the-scenes insights into MrBeast's world-famous burger chain on this dedicated website. As a fellow fan, I've personally tried and tested a variety of MrBeast burgers, from the classic Chris burger to the irresistible Smash burger. Join me in this culinary journey and stay informed about new menu items and charity campaigns.
Don't miss out on the opportunity to satisfy your taste buds—bookmark this website and get ready for a burger experience like no other! If you have any complaints regarding my content or news, please email me @ mbeastnews@gmail.com
Thanks and Regards
Bobby