MrBeast's NERF GELFIRE BLASTERS are Now Available at Walmart!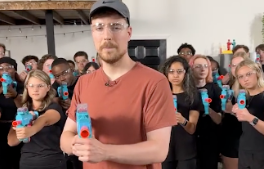 With over 160 million subscribers on YouTube, MrBeast's collaborations are eagerly anticipated by fans worldwide.
Combining his passion for epic challenges and the thrill of foam dart warfare, MrBeast's partnership with Nerf is poised to create a frenzy among his dedicated followers and enthusiasts.
MrBeast's NERF GELFIRE BLASTERS
MrBeast, known for his outrageous challenges and charitable acts, has joined forces with Nerf to launch an exciting new line of blasters called NERF GELFIRE.
These innovative foam dart blasters are now available exclusively at Walmart stores nationwide, offering fans a chance to experience a whole new level of Nerf battles.
The collaboration between MrBeast and Nerf brings together two powerhouse brands renowned for their commitment to engaging entertainment.
MrBeast Posted a TikTok with Caption: "NERF GELFIRE BLASTERS – Go get my Nerf Gelfire Blasters available now @Walmart"

Nerf Commented: Listen to this man. Do it. DOOOOOO IT NOW.
Nerf, a brand under Hasbro Inc., has been a leading name in foam dart blasters for decades. Known for their innovation, quality, and commitment to fun, Nerf products have become synonymous with exciting and safe battles for all ages.
NERF GELFIRE BLASTERS introduces an exciting twist to traditional foam dart battles. The blasters have specially designed gel-filled darts that burst upon impact, leaving a satisfying splatter effect.
This unique feature adds an element of surprise and intensity to every shot, ensuring an adrenaline-pumping experience for participants of all ages.
Where to Buy MrBeast's NERF GELFIRE BLASTERS?
Interested individuals can head to their nearest @Walmart store or visit the retailer's website to purchase the NERF GELFIRE BLASTERS to grab a piece of the action.
Walmart's online platform offers convenient ordering and shipping options, allowing fans to get their hands on these exclusive blasters without leaving their homes.
Conclusion
Whether you're a fan of MrBeast's captivating videos, a Nerf enthusiast seeking the next level of foam dart battles, or simply looking for a fun and engaging activity, the NERF GELFIRE BLASTERS promises an unforgettable experience for all.
Visit your local Walmart today and join the foam dart revolution sparked by the collaboration of MrBeast and Nerf!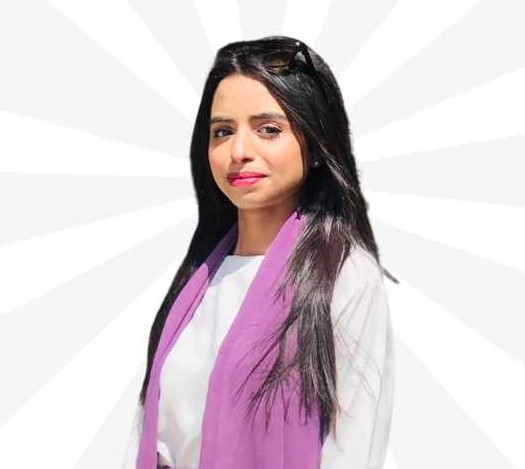 Mina AKA Minahil is an invaluable member of our MrBeast News team, serving as the Author & Content Editor and providing vital emotional support. She has experience covering all niches in blogging with the most interest in famous personalities and daily basis news. Her attention to detail is unparalleled, ensuring that our content is not just clean, but squeaky clean.